Company
HON HAMN was founded in 1987 in Taipei, Taiwan for plastic injection mold and metal stamping die manufacturing, plastic injection production, and foam gasket processing.
HIGH QUALITY, GOOD SERVICE, COMPETITIVE PRICE are the top priority objects. HON HAMN has experienced English-speaking project managers and highly skilled professional engineering teams of designers, toolmakers, and machinists on appearance design, 2D/3D mechanical structure design, plastic injection mold design, sheet metal pressing die design, injection production, product assembly, and mass customization in order to provide high standard of ODM and OEM services.
HON HAMN strives to provide the best product in accordance with the customers' precise specifications. Our customers mean everything to HON HAMN. We collaborate with the customers to deliver innovative solutions to manufacturing problems. HON HAMN reputation for excellence has been built on our ability to provide our valued customers with the most effective manufacturing solutions to meet their most demanding applications.

Major Objects
HIGH QUALITY

To support the high and stable quality of product, HON HAMN purchased numerous accurate facilities for quality examination, which, with the assistance of outstanding QC executing strict inspection, can deliver promises and guarantees on quality for sure. From design to completion, all works are performed under the comprehensive quality system. HON HAMN MADE is the quality you can trust.

GOOD SERVICE

To offer the best services, HON HAMN arranges all ranks of educational trainings to our employees: basic training, orientation training, reserve cadre training, and specialty training. These can ensure employees grow along with the company. HON HAMN committed to complete customer satisfaction with the extensive offering of services. HON HAMN manage every aspect of a project includes everything from start to finish.

COMPETITIVE PRICE

To provide the most competitive price, HON HAMN uses standard operating procedure and numerical management to increase the productivity, lower the defective rate and reduce the production cost. It is HON HAMN's duty to ensure the products we manufacture are of the highest quality with a price that our customer can afford. HON HAMN has the years of experience and state-of-the-art technology to satisfy the customer's requirement and contribute to the success.
History
2020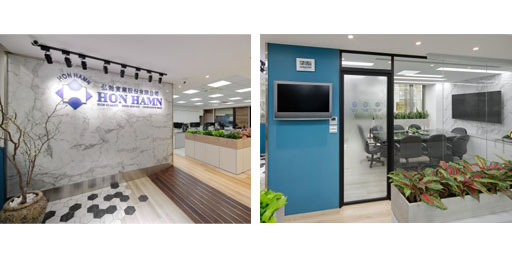 HON HAMN is EER (SASO) certified for LED light safety certification, certification number: 190515031GZU-001, 190515031GZU-002, 190515031GZU-003, 190515031GZU-004,190515031GZU-005, 190515031GZU-006

In 2020, the Taipei headquarters was refurbished.
The office environment is based on a hearty white color, with soft grays and greenery interspersed with plants, which symbolizes the decency and frankness of the working partners.
The management office and meeting room use glass compartments, blended with calm blue & pure white color paints which means openness, rationality and innovation.
The new image is ready to push Hon Hamn Group to the peak.
2019
HON HAMN is UL certified for CB LED light safety certification, certification number: SE-91283M2.
HON HAMN exhibited in Canada, China, Thailand and other countries.
2017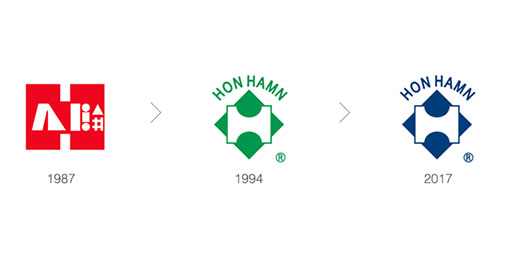 HON HAMN LOGO was changed to classic blue, new brand identity was launched.
HON HAMN exhibited in Germany, France, Poland, Moscow, Singapore, Thailand and other countries.
2015
HON HAMN is UL certified for CB neon lamp safety certification, certification number: CN35766.
2014
HON HAMN is UL certified for motor safety certification, certification number: E471606.
Developed "Distance warning sign and warning device" which have got utility model patent in Japan, Taiwan and China.
2013
Developed "Paper Clip" product which have got utility model patent in Taiwan and China.
2012
Participated in the "CEATEC Electronic Information High-Tech Exhibition" in Japan.
2011
HON HAMN is committed to the innovation, research and development.
The new developed products including "Water level and water temperature warning device and warning component", "Emergency rescue backpack", "Anti-collision warning device" which have got utility model patent in Japan, Taiwan and China.
Participated in the US "CES Consumer Electronics Show".
2010
HON HAMN is certified with Dun & Bradstreet D-U-N-S Registered™ Number 65-624-5776.
HON HAMN participated in the "CEATEC Electronic Information High-tech Comprehensive Exhibition" in Japan.
2009
HON HAMN is ISO 9001 certified custom manufacturer of Plastic injection factor, Mold and Die factory and Foam Gasket factory. (Certified Number: FM551836) HON HAMN have streamlined the process and produce less defects when compared to other makers. The quality systems allow us to offer high and stable products with competitive prices.
2008
HON HAMN exhibited in Germany, Japan and China.
HON HAMN is UL certified custom manufacturer of plastic injection molding. (Certified Number: E317605)
2007
The three new factories of HON HAMN, including Plastic injection factory, Mold and Die factory and Foam Gasket factory, was commencing in operation.
2004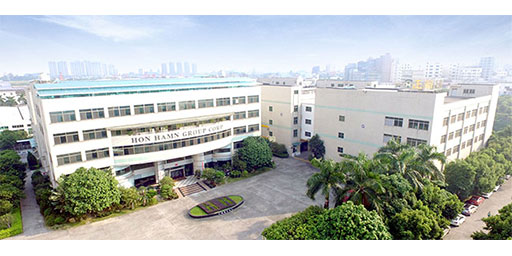 HON HAMN group corp. was founded, which inquired the land with an area of 31,000 square meters as the site of new factories.
2003
HON HAMN is UL certified for PU&PE material safety certification.
(Certification number: E234003)
2002
HON HAMN is UL certified for Neon lamp safety certification. (Certified Number: E229837)
2000
HON HAMN developed new window unit project for customers of the largest air-conditioning factory in Bahrain and produced multiple sets of plastic injection molds and sheet metal stamping dies.
1997
HON HAMN produced multiple sets of plastic injection molds, sheet metal stamping dies, and assembled front panel of Window unit for customers of the largest air-conditioning factory in Saudi Arabia.
1996
Established a R&D department in the China factory, provides customer with advanced and better products to increase market share.
1994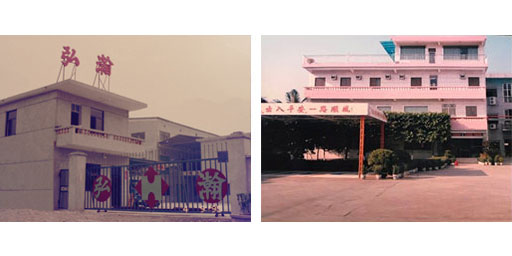 HON HAMN foam gasket factory was established in Guangdong, China, with an area of 8,000 square meters. Self-adhesive foam gasket was the main products for the China factory.
HON HAMN set up an R&D department to provide more advanced and excellent products for the customers and for bigger market share.
1993
HON HAMN set up an office in Hong Kong for establishing factory in China.
1990
HON HAMN started to stride over exporting foam gasket materials to air-conditioner factories in the Middle East and later to America, Canada, Singapore, Thailand, Philippines, and Japan. Products range from hardware, copper pipe, valves, screws, sheet metal pressing dies, plastic injection molds, plastic injected products and various types of machinery.
1987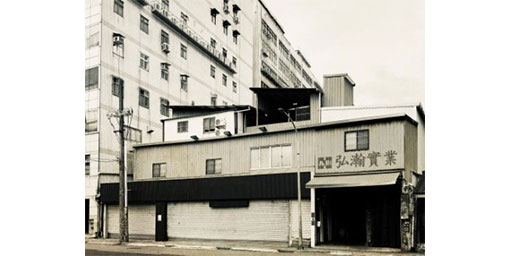 Founded in 1987, HON HAMN Enterprise Co., Ltd. stands at San Chung Dist, New Taipei City, Taiwan, specializing in foam gasket materials for air conditioning, computer, office appliance and packaging industries.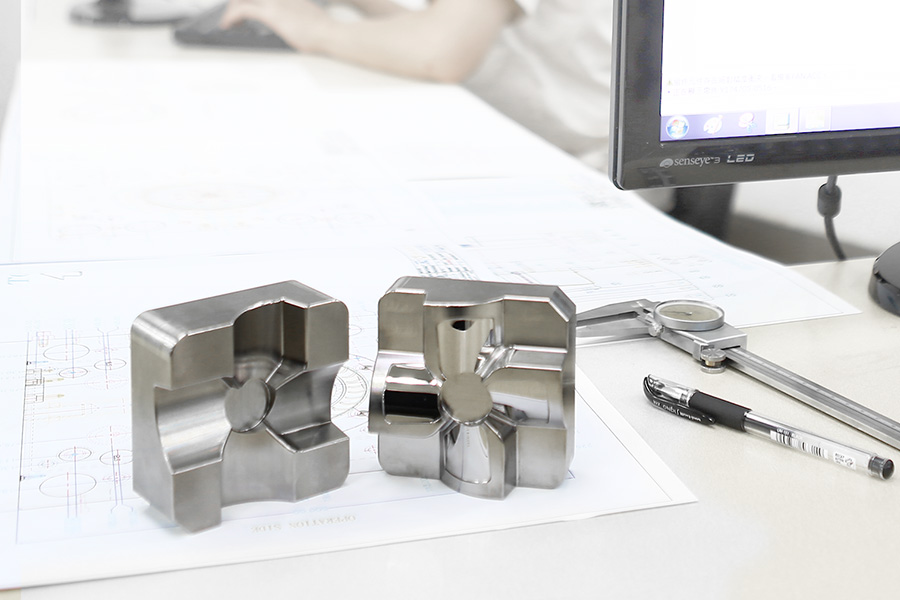 Services
New Products Development

Appearance and mechanism engineers of HON HAMN R&D department can provide 2D and 3D appearance design, structure design, mock-up sampling, metal stamping dies design, plastic injection molds design, plastic injection mold flow analysis and deformation and cooling system report in a very short period of time.

OEM/ODM

HON HAMN is proficient in making the plastic parts for precision electronics parts, home appliance, medical appliance, communication devices, computer peripherals, mechanical parts, auto/motor parts, and cosmetic.

Process the product from conception to completion

Consistent operation can make products from design, mold-making, injection parts production, accessories purchasing, and assembly, HON HAMN holds many technologies of 2nd processing, such as pad printing, screen printing, hot stamping, ultrasonic welding, thermal welding, assembly line, fabricating, high-quality decorative metallic surface coating for plastic parts and a well-organized warehouse.
Earth Friendly
When it comes to sustainability, everybody has a part to play. HON HAMN constantly pursues the delicate balance between industrial development and environmental friendliness. We combine the efforts of our customers, manufacturers and ourselves to challenge the constraints and difficulties of sustainable manufacturing. HON HAMN puts in the best effort to implement the vision of zero environmental impact.

1. Resource
HON HAMN optimize the product structure through ENGINEERING SOLUTION to reduce the scrap from production and recycle the waste materials. By extending the life of products and molds with high quality, thereby reducing unnecessary waste of resources.

2. Climate
HON HAMN is committed to protecting the environment and climate through equipment evolution, lean manufacturing, production line automation, energy efficiency and carbon reduction, waste heat recovery, rainwater recycling and exhaust gas filtration.

3. Greening
HON HAMN making sense of "green" factory in its 31,000 square meters premises with eight buildings and green space of 12,000 square meters, with over 800 trees grown in the compound, helps contributes to the greening of the earth, and benefits the surrounding wildlife.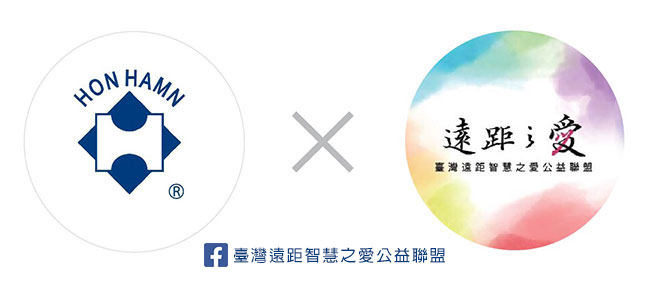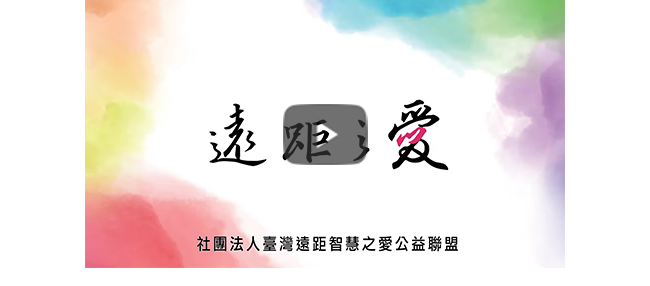 Society Care
As the corporate citizenship, HON HAMN is committed to fulfilling its social responsibilities based on enthusiasm. We encourage employees to adhere and actively involved in environmental protection, staff welfare, rural care, transparent operation, integrity and law-abiding, and anti-corruption. HON HAMN spontaneously participates in the fundraising and activities of social welfare organizations, charitable foundations, Taiwan World Vision and Taiwan Medical Care Organization, etc.