Success Case
HON HAMN MOLDs and DIEs Support Refrigerator Factory in Jeddah, K.S.A.
As the top refrigerator manufacturer in Jeddah, KSA, the company caters to every refrigeration requirement – from retailing to developing and building custom-designed refrigeration systems. Continuously producing the most popular with the highest quality of refrigerators from 10 cubic feet to 25 cubic feet. Product development, engineering designs and quality control are all done in-house.

In 2016, a styling project for new EER refrigerators in KSA was planned and the customer did not hesitate in going with HON HAMN for our rich experience, well skilled performance, high quality and competitive price. HON HAMN English speaking Taiwan project managers and professional engineers follow the project from beginning to finish carefully to ensure that the tooling and products are manufactured with high quality and in a timely manner. HON HAMN's mold and die manufacturing machines includes all ranges of CNC machines, wire cutting machines and EDM machines capable of making high quality, precise dimension mold and die up to 650-ton plastic injection machine and 400-ton of sheet metal pressing machine.
Specializing in ONE STOP SERVICE, HON HAMN played a vital role, the engineering teams utilizing a 3D System and MOLD FLOW ANALYSIS to offer helpful suggestions on product and assembly optimization, stronger mold structure, and well balanced cooling system design to achieve the cost efficiency due to below advantages.
Less manual rework due to high and stable component quality with low rejection rate and short cycle time.
Branded imported steel materials for longer and stronger mold lifetime with less frequency of shut down during mass production.
Insert type design for quick change and easy maintenance or replacement.
User friendly and safety proof design for operators.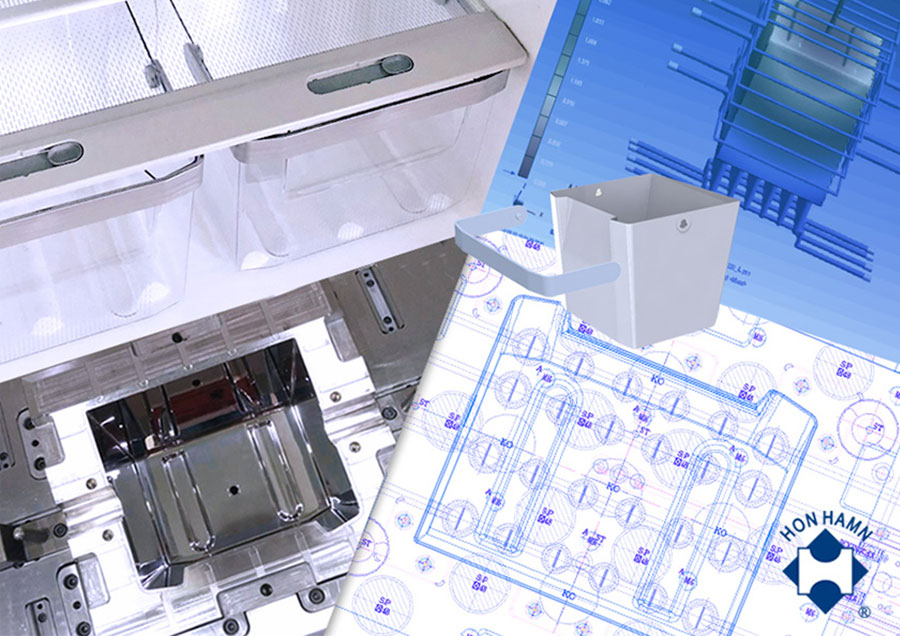 HON HAMN offers our valued customer with VIP service of the LIFETIME WARRANTY on our PRODUCTION MOLD that are continuing production in our facilities. As long as we are producing the components in-house, all the maintain and refurbish costs are on us.
For this project, HON HAMN has totally produced the following sets of molds and dies.
13 sets EXPORT MOLD (included 3 sets of FAMILY MOLD)
18 sets PRODUCTION MOLD (included 8 sets of FAMILY MOLD) with LIFETIME WARRANTY
10 sets of METAL STAMPING DIE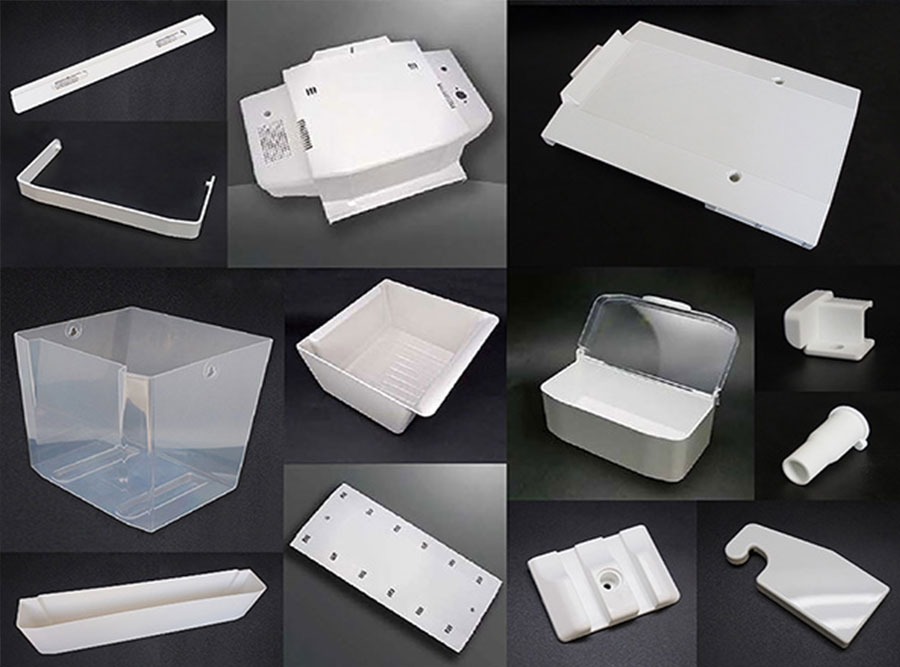 Jeddah customer Material Manager confirmed that every plastic & metal item from HON HAMN plastic injection molds and metal stamping tools complied with the quality of their engineering drawings. HON HAMN designed, intelligent tools allow flexible production, higher production capacity, easy production change for cost reduction and increase market share. New refrigerators launched successfully and quickly gained a good reputation in the market.
HON HAMN has provided more than 360 sets of PLASTIC INJECTION MOLD and METAL STAMPING DIE and over hundreds of items for this valued customer since 1990. HON HAMN promises to offer our customers the BEST services for Competitive Price, Exceptional Quality, On Time Delivery, Comprehensive After-sales Service, One-stop Solution. Whenever customers need a reliable partner, HON HAMN is always their first choice.